5 Best Hotels in Gulshan & Banani Area in Dhaka for Every Purpose
Gulshan and Banani are the most vibrant and dynamic places in Dhaka City. In this lively area, there are a lot of luxury hotels to choose from.
Due to proper urban planning, this area is the first choice among travelers visiting the city. Trying to find the best hotels in Gulshan & Banani for a stay? Well, we are here with the suggestion for the top 5 best hotels in the Gulshan & Banani area.
The list is focused on the availability of all the modern facilities.
The Best Hotels in Gulshan and Banani Area with Great Facilities
Choosing one from a big list of hotels is a hassle for everyone. To narrow down your decision-making, we have come up with the top 5 best hotels in Gulshan and Banani areas.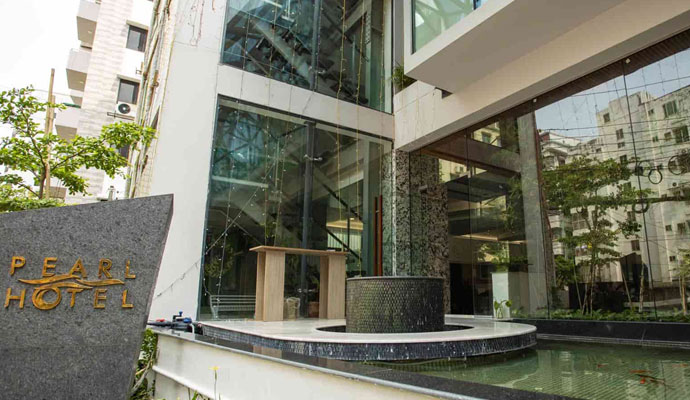 Pearl hotel offers a full-fledged service of a modern hotel. This is a 5-star hotel in Banani, offering all the modern amenities customers look for.
It is well equipped with a coffee shop, business center, restaurant, conference room, spa, gym, private lounge, rooftop restaurant, and swimming pool.
The decoration of the hotel meets the modern design language. Then again, if you are looking for the best place to stay, this can be the destination for you.
Reviews: 1+ (TripAdvisor)
Map: (Location)
Pricing: Starts at 72$ / 6850 BDT Per Night (Approximate)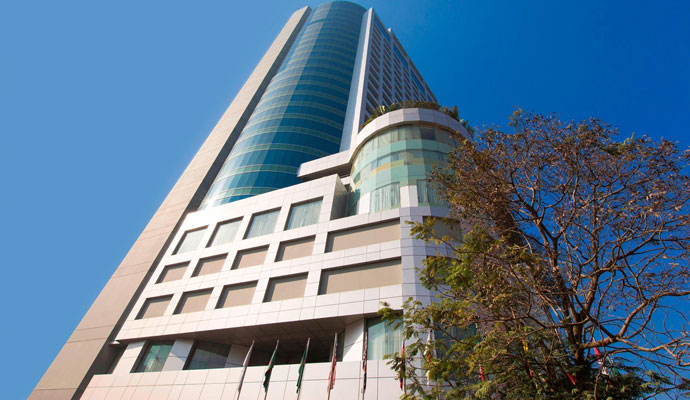 2. The Westin Dhaka, Gulshan
The Westin Dhaka is a famous stop point for people visiting Dhaka for a short or long stay. It is a true 5 star hotel. They offer international standard service to each customer.
Westin has modern and beautifully decorated interiors. This well-equipped hotel attracts conglomerates and business magnets in Bangladesh to arrange their conferences and meetings here.
Staff are capable of communicating in both the native language and English, So, visitors easily get the service they are seeking.
Key amenities include airport shuttle, business center, car rental desk, fitness center, on-site restaurant, pool, meeting event place, full-service spa, and daily room keeping.
Reviews: 3246 (TripAdvisor)
Map: Location
Pricing: Starts from 236 USD / 22500 BDT Per Night (Approximate)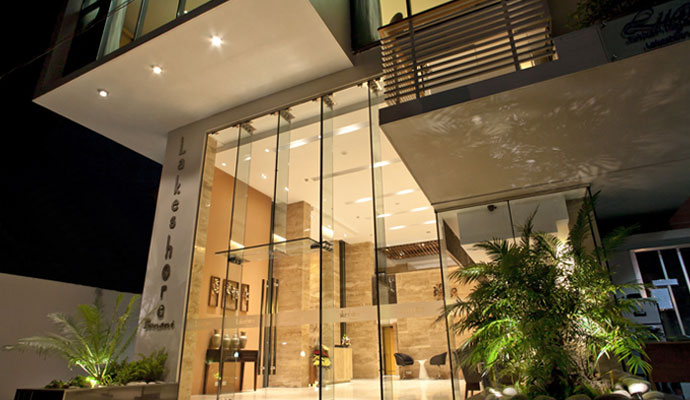 3. Lakeshore Banani
Lakeshore Banani is a 4-star hotel with one of the most premium and luxury accommodations in Dhaka City. They offer unique services like Dhaka City tour service, bicycle rental, and car Wi-Fi to the tourist staying at the hotel.
Lakeshore Banani has a dedicated movie server with a broad collection. Therefore, the visitors can get a full-on entertainment experience without any buffer.
This hotel offers standard to luxury accommodations with all other modern facilities.
Reviews: 823 (TripAdvisor)
Map: Location
Pricing: Starts at 108$ / 10200 BDT Per Night (Approximate)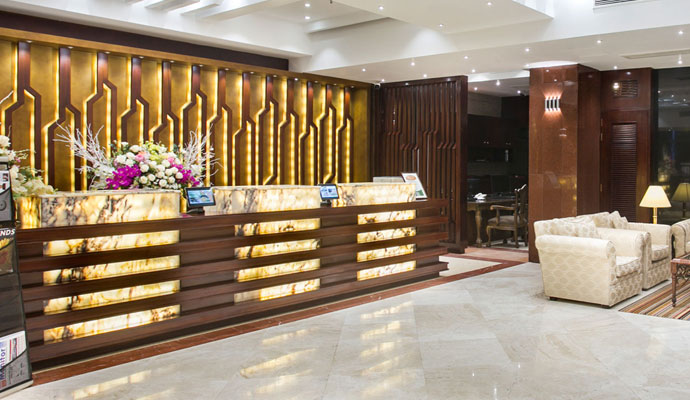 4. Hotel Sarina, Banani
Hotel Sarina is a 5-star hotel located in Baridhara. They provide all the premium quality rooms and suits.
This place is a well-equipped location for meetings, events, and accommodation. Several international standard conferences occur here every now and then. Service and staff communication are up to the mark. Thanks to their skilled team of individuals who are providing quality and satisfactory customer service.
You can enjoy the lobby lounge, business center, health club, and swimming pool facilities there.
Reviews: 1185 (TripAdvisor)
Map: Location
Pricing: Starts at 95$ / 8950 BDT Per Night (Approximate)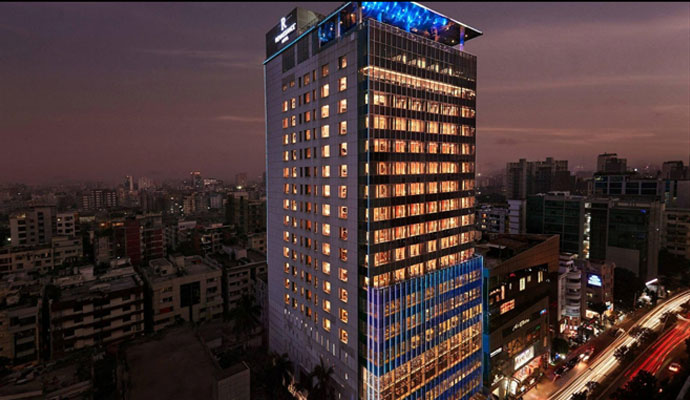 5. Renaissance Dhaka, Gulshan
It is an exclusive 5 star boutique hotel at the heart of Dhaka, Gulshan. Their room and suite categories meet any type of visitor with all sorts of demands they require.
Renaissance Dhaka offers a modern and cleanly designed interior with all the outstanding facilities.
The key amenities here are airport shuttle, fitness center, spa, parking, pool, restaurant, and regular room cleaning.
As an international standard hotel, they assure customer satisfaction with highly-skilled staff.
Reviews: 557 (TripAdvisor)
Map: Location
Pricing: Starts at 245$ / 23400 BDT Per Night (Approximate)
Top 5 Luxurious Hotels in Gulshan and Banani - Dhaka
There are numerous hotels to choose from inside Dhaka for a luxurious stay. Hence, we have shortlisted the top selections and now the choice is yours. Considering all the facts of the 5 Best Hotels in the Gulshan & Banani Area, we would suggest Pearl hotel. This one is the best for providing you with a luxury hotel service to your heart's extent. From staff to the facilities, they focus more on quality assurance. Customer satisfaction is what matters more to them.
FAQs
Standard quality hotels start from around 45$( 4200BDT) per night. More luxury ones from 70$-120$.