Best Places to Visit Around Dhaka City
Dhaka is the capital of Bangladesh, and it is located in the country's central region. It is a versatile city with a lot of arts and architectural structures. The city is titled the 'City of Rickshaw', the 'Venice of the East' and the 'City of Mosques' for its trade and culture. There are several places to visit and activities to do in and around Dhaka. Some best places are-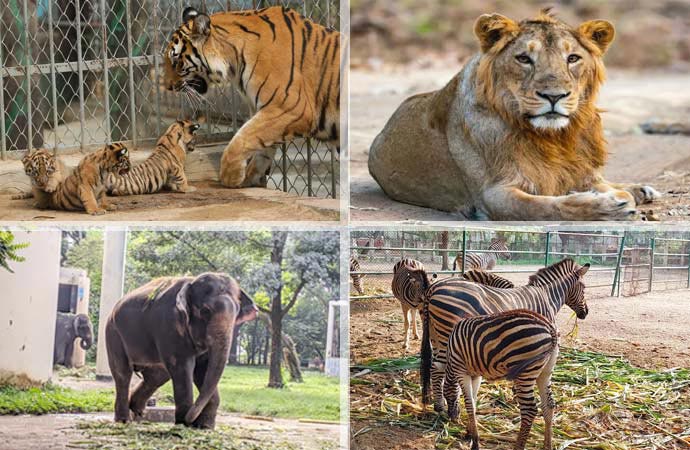 Bangladesh National Zoo
National Zoo is located at Mirpur in Dhaka city, the largest zoo in Bangladesh. It is one of the best places in Dhaka for visiting. In this place, you can see lots of animals in different cages. More than 2000 animals are here in this zoo.
Note here Sunday is a weekly holiday so be careful before making the plan.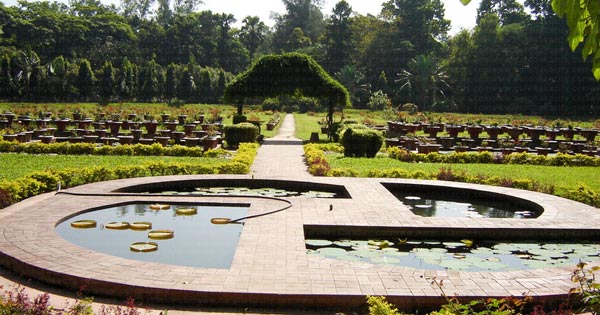 National Botanical Garden
It is a renowned 210+ acre botanical garden with a diverse plant life set in Zen-like surroundings. Nature has adorned that area with its own crafts. Its scenery will enchant you.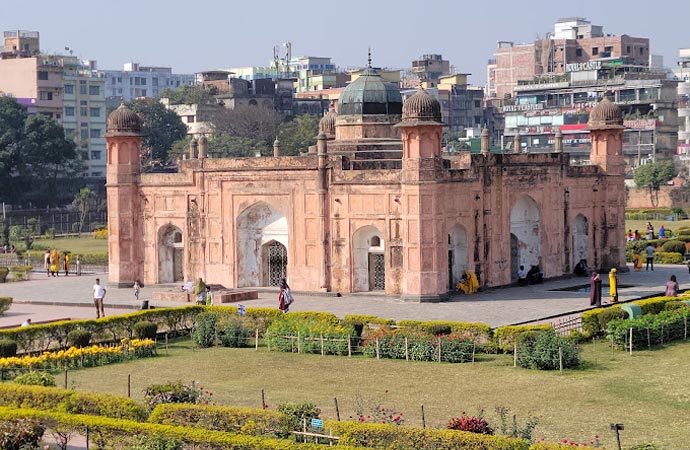 Lalbagh Fort
Lalbagh Fort is a well-preserved archeological structure from the seventh century, located in the southern part of Dhaka. You can eat traditional Puran Dhaka food near the area. On Sunday, it is closed. You can visit there the other day during the scheduled hours.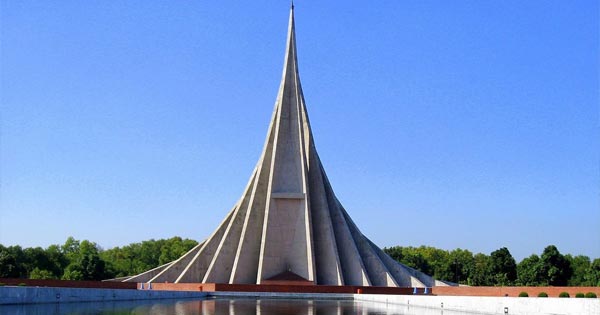 National Martyrs' Monument
National Martyrs' Monument is Bangladesh's national monument located at Savar in Dhaka, erected in memory of those who died during the 1971 Bangladesh War of Independence. The surrounding environment is very beautiful, which will refresh the mind. You will find every possible service you need. It is open daily from 10 a.m. to 6 p.m.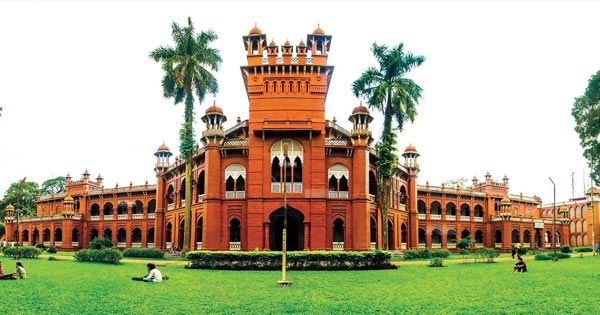 University of Dhaka
It is a university campus with notable locations worth visiting, such as Curzon Hall, TSC, and many more for the view of the architecture and the history. People also enjoy the TSC street food there. There, you can enjoy Bangladesh's most important socio-cultural environment.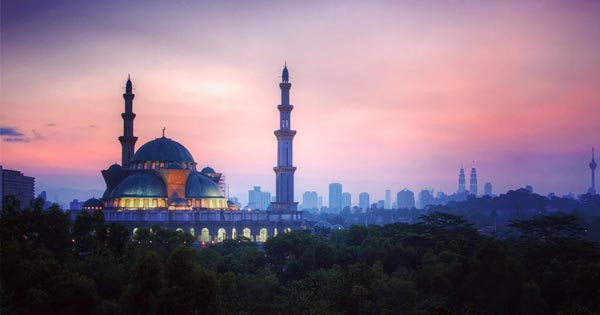 Mosques and Temples
Dhaka is known as the city of Mosques. It is surrounded by mosques with exquisite architecture and views.
Tara Masjid, Khan Mohammad Masjid, Chawkbazar Shahi Jame Masjid, Kartalab Khan Masjid, and Binat Bibi Masjid are all widely known places to visit because of their history and architecture. There is also the Baitul Mukarram National Masjid, a beautiful white structure with an incredible view.
Aside from mosques, there are old temples known for their significant architecture and historical stories. The most notable temple to visit is Dhakeshwari Temple.
These establishments are open seven days a week, but some have time restrictions. Check the visiting hours before you go.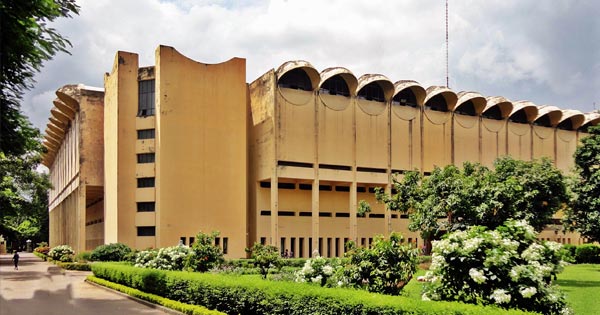 Museums
The most popular museums for learning about Bangladesh's ancient civilization, technological and archaeological structure remanence, and Liberation War are Ahsan Manzil Museum, Bangladesh National Museum, Liberation War Museum, and Museum of Independence. You should visit there if you want to know about Bangladesh.
Additionally, there is the Bangabandhu Military Museum. It is a place of entertainment. The structure is stunning from the outside, and inside you can enjoy a 5D show and other intriguing projects.
These museums have scheduled hours to visit. Check the visiting time before heading.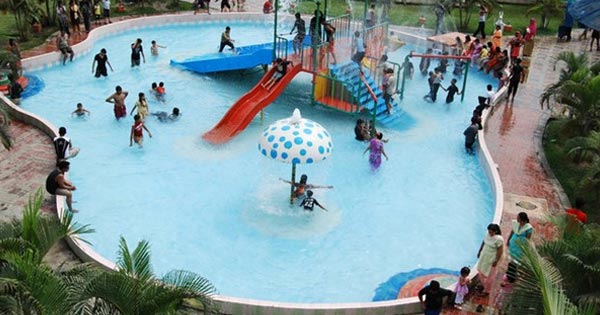 Parks in Dhaka City
There are numerous parks in and around Dhaka. Each attracts in its own way. Every day, a lot of people visit these parks.
Zinda Park is one of the most popular parks in Dhaka. It is only about two kilometers from the end of a 300-foot road and will provide you with the feeling of a perfect outing with its beautiful scenery and other facilities.
There is also Ramana Park, the oldest and most beautiful park in Dhaka. If you're looking for some fresh air, a natural setting, and a large open space with lakes, Ramana is the place to go.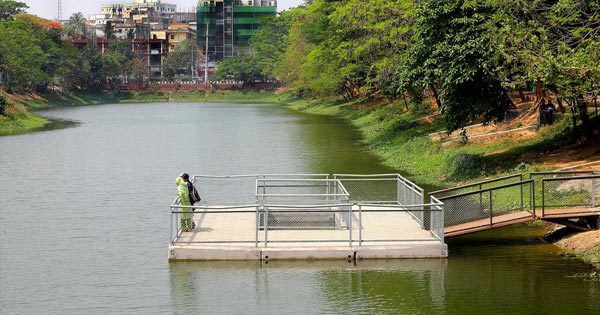 Lakes of Dhaka
There are several lakes in and around Dhaka. They provide spectacular views, fresh air, boat rides, and the most peaceful ambiance. Dhanmondi Lake, Hatirjheel Lake, and Gulshan Lake are all excellent places for refreshment.
During the rainy season, you may also visit Shapla Bill in Narayanganj, which is located close to Dhaka city. A lot of water lilies bloom here, creating an excellent view. You may hire a bot to tour the lake.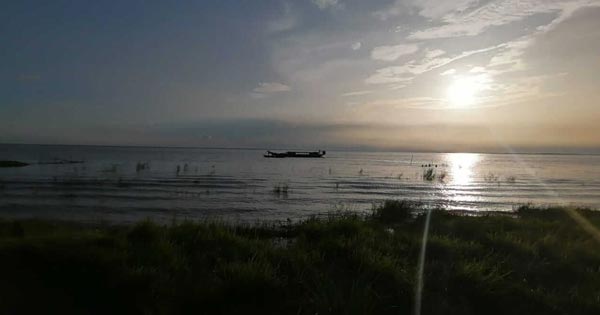 Moinot Ghat Mini Beach
It is primarily a bank of the Padma River at Dohar near Dhaka City. The views are breathtaking, and the waves that crash into the river give off a seaside vibe. It is regarded as a mini version of Cox's Bazar. It has recently become a popular tourist attraction. It's a pleasant place to visit with family and friends.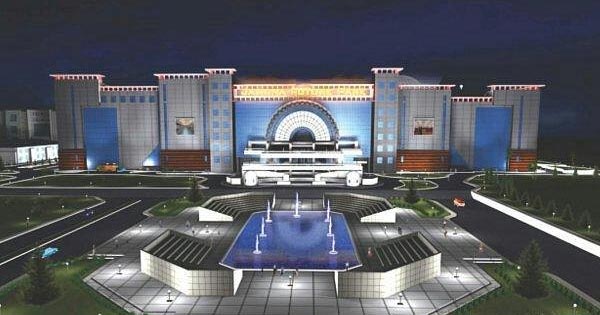 Bashundhara City and Jamuna Future Park Shopping Center
Bashundhara City and Jamuna Future Park are shopping malls with a variety of amenities. There are movie theaters, food courts, gaming zones, animation shows, and other entertaining attractions. You can go there to shop and carry out other things too.
Thus, we hope this article will help you to find the best places to visit in Dhaka. If you are traveling from outside of Dhaka, you can choose Pearl Hotel to stay in as most of the visiting places are close to Banani.
Book a Room