Business Hotels in Dhaka: An Overview of the City's Most Luxurious Accommodations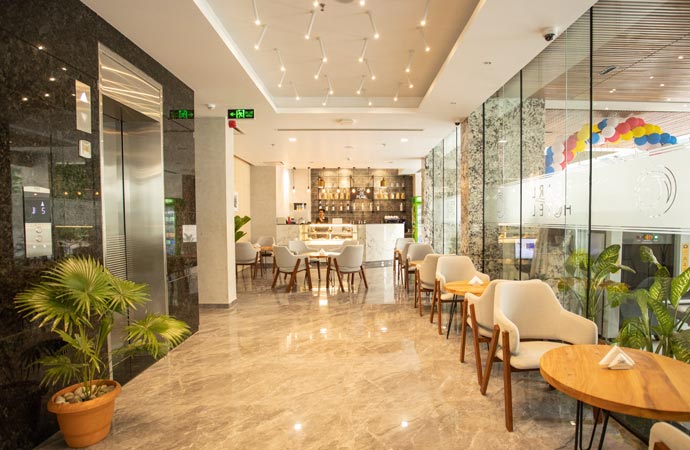 When it comes to business travel, comfort, convenience, and luxury are paramount. Dhaka, the vibrant capital of Bangladesh, boasts a thriving business scene and welcomes countless corporate travelers every year. To cater to the needs of these discerning guests, the city offers a range of business hotels that exude opulence and sophistication.
Whether you're in the city for meetings, conferences, or simply exploring opportunities, these hotels provide an oasis of tranquility amid the hustle and bustle of Dhaka. From business facilities to indulgent wellness amenities, these accommodations ensure that guests experience the very best during their stay in this dynamic city.
Contact for Booking!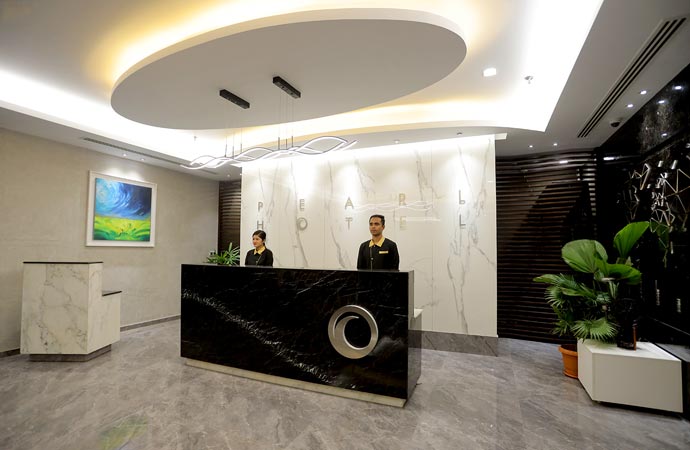 Unveiling The Pinnacle of Business Hospitality
Dhaka's business hotels offer an unrivaled experience for corporate travelers seeking luxury, comfort, and convenience. From the moment you step into these opulent establishments, you are welcomed into a world of exquisite hospitality and meticulous attention to detail.
With their well-equipped business facilities, tranquil retreats, and exceptional dining options, these hotels effortlessly cater to the needs of modern business executives.
Features & Amenities!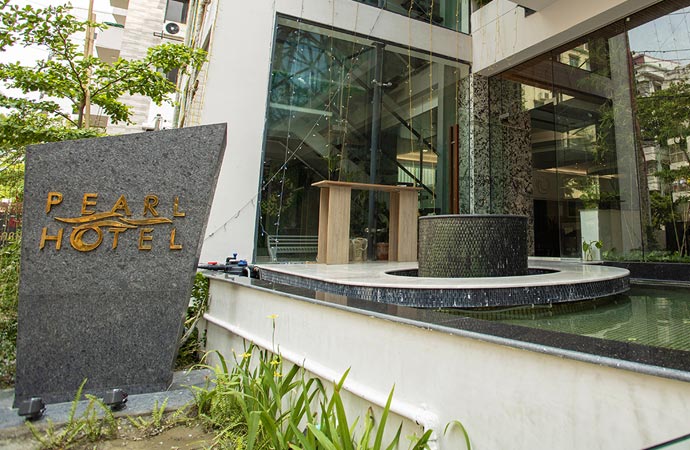 Pearl Hotel
Experience the ultimate journey in Dhaka with Pearl Hotel as your base. Strategically located, the hotel provides easy access to unmissable photo spots that will capture the essence of the city.
Indulge in the comfort of our well-appointed rooms and take advantage of excellent amenities, ensuring a relaxing stay after a fulfilling day of exploration. Book your stay at Pearl Hotel today and elevate your experience to new heights!
Contact for Reservation!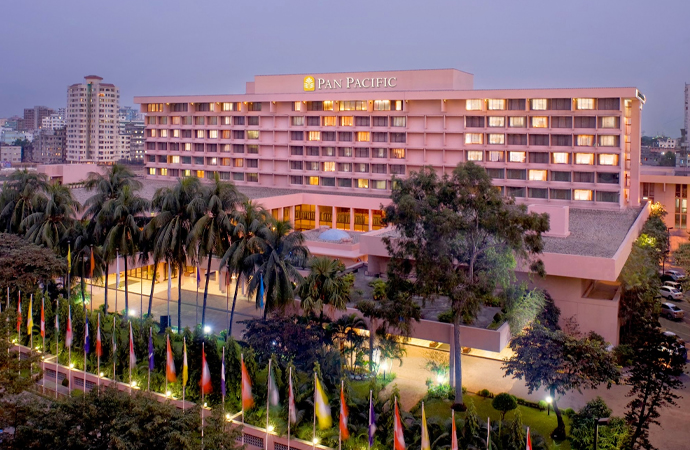 Pan Pacific Sonargaon Dhaka: A Timeless Icon of Luxury
Nestled in the heart of Dhaka's commercial district, the Pan Pacific Sonargaon Dhaka stands tall as a symbol of sophistication and grandeur. The hotel's impressive architecture is a testament to its commitment to providing guests with an exceptional experience.
Business travelers will appreciate the hotel's well-equipped business center and state-of-the-art conference facilities, ensuring that work can be seamlessly integrated into their stay.
Pan Pacific Sonargaon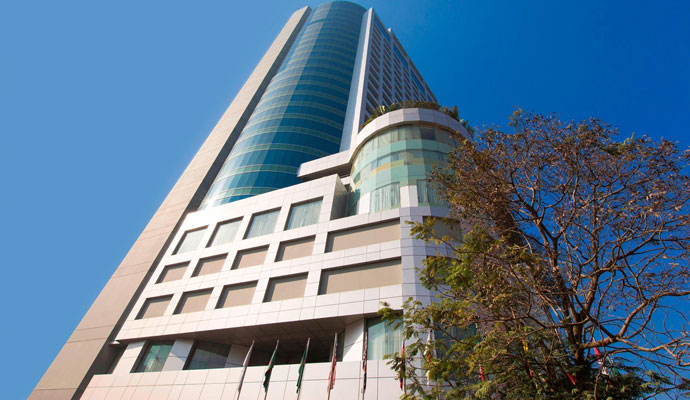 The Westin Dhaka: Where Luxury Meets Wellness
The Westin Dhaka is an oasis of serenity amidst the bustling city, offering a unique blend of luxury and wellness. The hotel's contemporary design exudes elegance and tranquility, providing guests with a sanctuary after a day of meetings.
Business travelers can take advantage of the hotel's extensive business facilities and meeting rooms, along with the opportunity to rejuvenate at the Heavenly Spa or unwind at the outdoor pool.
The Westin Dhaka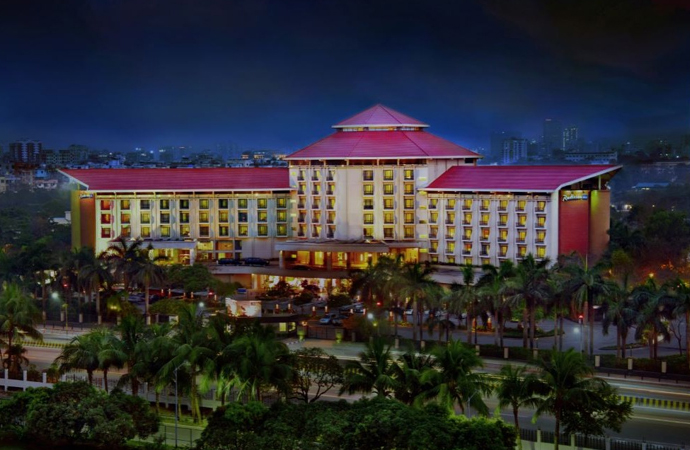 Radisson Blu Dhaka Water Garden: A Tropical Retreat
Situated amidst lush greenery and serene water bodies, the Radisson Blu Dhaka Water Garden presents a tropical escape within the city. The hotel's luxurious rooms and suites offer a fusion of modernity and comfort, complemented by stunning views of the surrounding landscape.
Business travelers will find the hotel's business center and meeting rooms equipped with the latest technology, ensuring seamless connectivity and productivity.
Radisson Blu Dhaka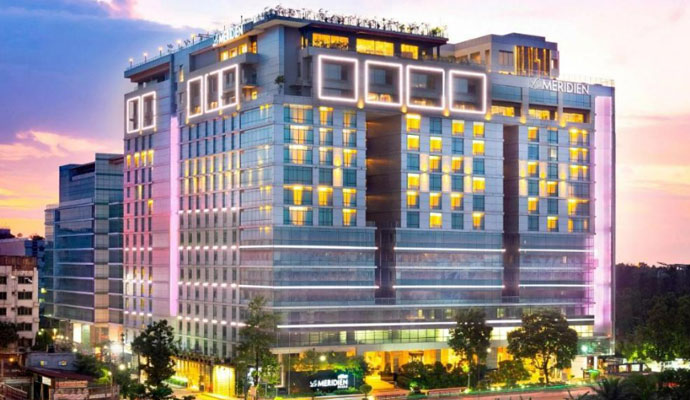 Le Méridien Dhaka: Where Culture Meets Luxury
Le Méridien Dhaka artfully blends traditional art and culture with contemporary luxury. Located in one of the city's bustling neighborhoods, the hotel's well-appointed rooms offer a retreat from the city's energy.
The hotel's dedication to art is evident in its curated exhibitions and installations, providing guests with a cultural experience that complements their business trip.
Le Méridien Dhaka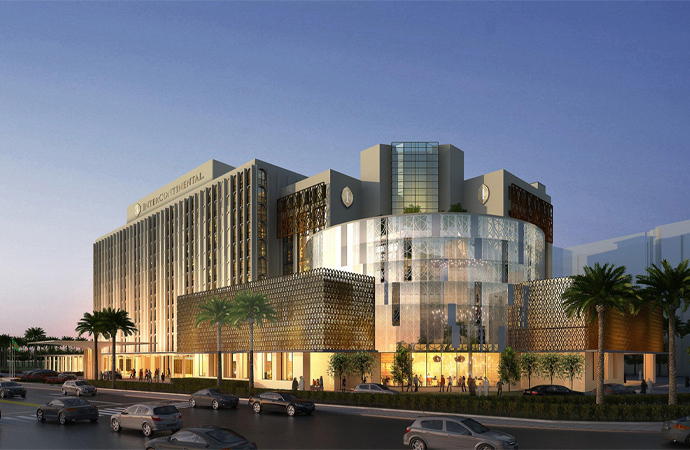 InterContinental Dhaka: A Fusion of Timeless Elegance
The InterContinental Dhaka embodies timeless elegance and world-class service. Its prime location near major business districts makes it an ideal choice for corporate travelers. The hotel's luxurious rooms and suites are thoughtfully designed, ensuring a comfortable and productive stay.
With its exceptional conference and meeting facilities, InterContinental caters to business events of all scales. After work, guests can indulge in the hotel's fine dining restaurants and unwind at its stylish bar.
The InterContinental Dhaka
Frequently Asked Questions
While both types of hotels provide luxury and high-quality services, business hotels focus on catering to the needs of corporate travelers. They typically have well-equipped business centers, state-of-the-art conference facilities, high-speed internet access, and other amenities that facilitate productivity and efficiency during business trips.
Some popular areas in Dhaka for business hotels include the city's main business districts, such as Gulshan, Banani, and Motijheel. These areas are close to corporate offices, government institutions, and major commercial hubs.
Yes, most business hotels in Dhaka offer airport transportation services for the convenience of their guests. This service is often provided as part of the hotel's premium amenities.
The standard check-in time at most business hotels in Dhaka is 2:00 P.M, and the check-out time is 12:00 P.M. However, guests can inquire about early check-in or late check-out options, depending on availability and the hotel's policies.
Yes, these hotels often provide special amenities for business travelers, such as complimentary Wi-Fi, in-room workstations, executive lounges, and 24-hour business centers. Some hotels may also offer secretarial services, meeting room facilities, and business concierge assistance.