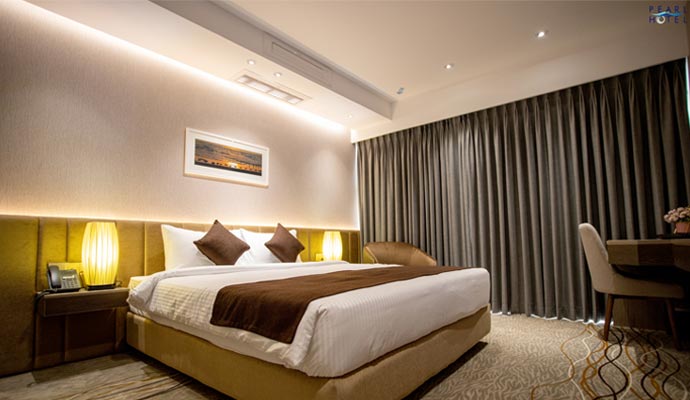 A Luxurious Stay at Banani / Gulshan: Where Elegance Resides
When it comes to luxury and sophistication in Dhaka, Banani and Gulshan stand out as prime destinations. These affluent neighborhoods in the heart of the city offer not only a vibrant lifestyle but also some of the most opulent accommodations.
If you're seeking a luxurious stay in Dhaka, look no further than the upscale neighborhoods of Banani & Gulshan, where luxury & elegance await at every turn. We extend our invitation for you to book your stay at one of these luxurious hotels, where your dream of an opulent getaway becomes a reality.
Book Your Stay!
Choosing the Perfect Hotel: Where Luxury Meets Convenience
Selecting the ideal hotel for your trip can significantly influence the quality of your experience. When selecting a luxurious stay in Banani or Gulshan, several factors come into play:
Location:
Opt for a hotel strategically located near shopping districts, restaurants, and corporate offices. A prime location that provides easy access to key attractions, business districts, and transportation hubs can make your stay significantly more convenient.
Amenities:
Look for hotels with world-class amenities such as spa and wellness facilities, fine dining restaurants, and concierge services. Luxury hotels often offer a range of amenities that enhance your comfort. These amenities can elevate your stay.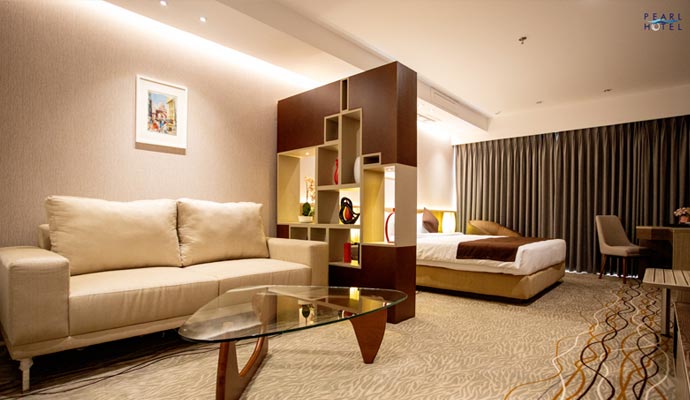 Room Options:
Ensure that the hotel offers a variety of room categories to suit your preferences, whether it's a lavish suite or a spacious deluxe room.
Dining Excellence:
Gourmet dining is a hallmark of luxury. Explore the hotel's dining options, from local cuisine to international flavors, and ensure they align with your culinary preferences.
Business & Event Facilities:
For business travelers, adequate business and event facilities are crucial. Whether you need meeting rooms, conference spaces, or a conducive work environment, the hotel should cater to your needs.
Top Luxury Hotels in Banani & Gulshan
Banani and Gulshan are renowned for their upscale ambiance, featuring high-end boutiques, fine dining restaurants, corporate hubs, and an array of recreational activities. It's no surprise that these neighborhoods are home to some of the most luxurious hotels in Dhaka.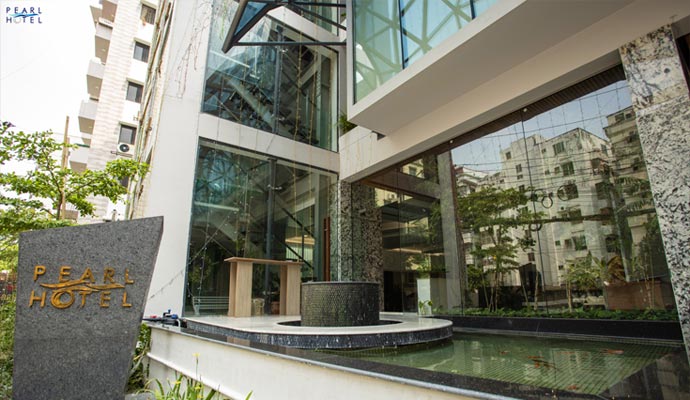 The Pearl Hotel - A Beacon of Luxury
Situated in the heart of Banani, The Pearl Hotel is a synonym for opulence. With its contemporary design, state-of-the-art facilities, and personalized service, it provides an unmatched experience for travelers seeking the utmost comfort and luxury.
The dedicated and friendly staff at The Pearl Hotel goes above and beyond to ensure that each guest receives personalized and professional service. Their commitment to excellence is evident in their interactions and the seamless experience they provide.
The Westin Dhaka
The Westin Dhaka stands as a beacon of luxury and comfort in the bustling city, offering an unforgettable experience for travelers seeking a blend of elegance and convenience during their stay in Dhaka. The Westin Dhaka boasts a range of well-appointed rooms and suites designed for utmost comfort and relaxation. The hotel is renowned for its exceptional dining options.
Hotel Sarina
Hotel Sarina is a distinguished name in Dhaka's hospitality scene, providing an unmatched blend of luxury, convenience, and impeccable service. Situated in the heart of Dhaka's diplomatic zone in Banani, this hotel offers a world-class experience for both business and leisure travelers. The hotel's dedicated and friendly staff is committed to ensuring that every guest is treated with warmth and professionalism.
Renaissance Dhaka Gulshan Hotel
The Renaissance Dhaka Gulshan Hotel offers an extraordinary blend of luxury and convenience in the heart of Gulshan. It provides travelers with an unforgettable experience characterized by modern comforts, culinary delights, and exceptional hospitality. The Renaissance Dhaka Gulshan Hotel offers a selection of exquisitely designed rooms and suites that cater to the needs of discerning travelers.
Plan Your Luxurious Getaway
A luxurious stay in Banani and Gulshan promises an experience like no other. Whether you're traveling for business or leisure, the blend of modern comfort and lavishness will leave you with unforgettable memories.
Final Speech
Make your stay in Banani / Gulshan, Dhaka truly exceptional by experiencing the finest that these vibrant neighborhoods have to offer. We welcome you to experience Dhaka's luxury at its best at The Pearl Hotel. Book your stay with us and discover the epitome of opulence in the heart of Banani / Gulshan.