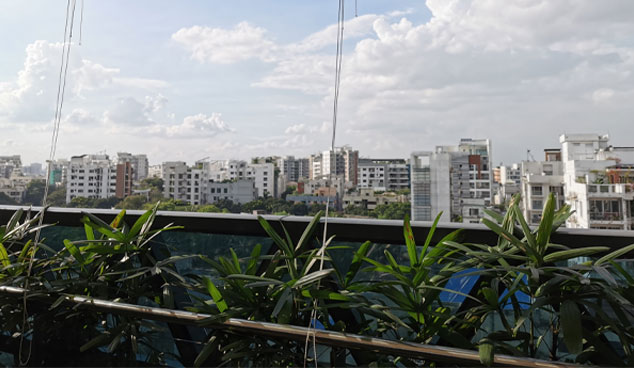 Pearl Hotel - Hotel Near the Diplomatic Zone of Dhaka
Located in the heart of Bangladesh's capital city, Dhaka, the Diplomatic Zone is home to several foreign embassies and high commissions. For visitors looking for a convenient and comfortable place to stay, there are several hotels in the area.
The Pearl Hotel is one such hotel that offers a luxurious and convenient experience for its guests. Pearl Hotel is located in the most convenient location which is for business travellers in the Diplomatic Zone of Dhaka.
Request for Booking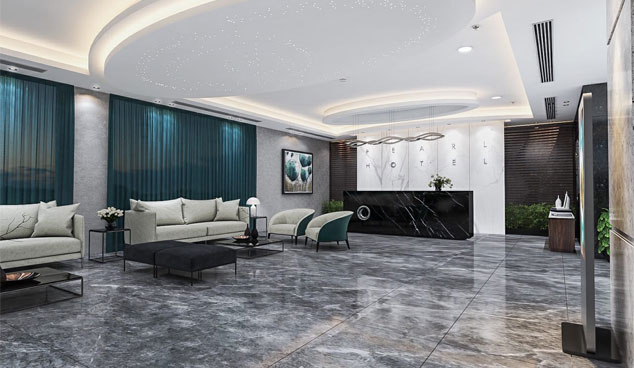 Best Hotel in The Diplomatic Zone of Dhaka | Pearl Hotel
Pearl Hotel offers guests a comfortable and luxurious stay with its well-appointed rooms and suites. We have different types of rooms and suites that come equipped with modern amenities such as flat-screen TVs, minibars, and high-speed internet.
The rooms and suites at Pearl Hotel are designed with comfort and elegance in mind. Guests can choose from a range of room types including Premier Twin, Junior Suite, Premier Queen, and Deluxe King.
Request Price Quote
Amenities and Facilities of Pearl Hotel Banani
The Pearl Hotel offers a wide range of amenities and facilities to its guests. With our excellent amenities and facilities, Pearl Hotel is the perfect choice for visitors to Dhaka who are looking for a comfortable and luxurious stay in the heart of the city.
Our Business Centre is located at House No# 17, Road No# 28, Block# K, Banani & it is the ideal place for business travellers to get work done while staying at Pearl Hotel.
Our Business Centre includes private workstations, high-speed internet access, printing and copying services, and secretarial support.
Our restaurant, The Wave, offers a unique dining experience with a modern and trendy atmosphere. We serve a variety of local and international cuisine prepared by our skilled chefs using only the freshest ingredients.
Whether you're looking for a quick breakfast before a busy day, a leisurely lunch with colleagues, or a romantic dinner with your partner, The Wave has something for everyone.
At Pearl Hotel, we are committed to providing our guests with exceptional service and ensuring the success of your next business event.
Our conference room at Pearl Hotel is the perfect venue for business meetings, seminars, and other corporate events.
Jingle Spa at Pearl Hotel offers a tranquil oasis in the heart of Dhaka, where guests can relax and rejuvenate. Our skilled therapists use only the finest natural products to ensure that your experience is truly indulgent.
Our spa offers a range of treatments to help you unwind and de-stress, from traditional massages to facials and body treatments.
Our Fit Club gym at Pearl Hotel Banani, Dhaka offers a state-of-the-art fitness centre where guests can work out and stay in shape while travelling.
Our gym features a range of equipment, including cardio machines, weight machines, and free weights.
Our swimming pool at Pearl Hotel offers a refreshing escape from the hustle and bustle of Dhaka. Our pool is surrounded by lush greenery, creating a peaceful oasis where guests can relax and unwind.
The pool is open from early morning until late evening, allowing guests to take a dip whenever they please.
Our Private Lounge at Pearl Hotel Banani offers an exclusive and luxurious space for our guests to relax and unwind. The lounge features comfortable seating, a TV, and a selection of refreshments, including tea and coffee.
Our rooftop restaurant at Pearl Hotel offers breathtaking views of the Dhaka skyline, making it the perfect setting for a romantic dinner or a special occasion.
Our menu features a range of international dishes, prepared by our skilled chefs using only the freshest ingredients.
Why Choose Us?
At Pearl Hotel, we strive to provide our guests with the highest level of comfort and luxury during their stay in the Diplomatic Zone of Dhaka. Whether you need assistance with luggage or recommendations for local attractions, our team is always happy to help.
Well-Appointed Rooms and Suites
Exceptional Dining Options
Wide Range of Amenities and Facilities
We Offer Guests a Memorable Experience
Exceptional Service
Unmatched Comfort
Personalized Services
Green Initiatives
Safe and Secure