Places for One Day Tour Near Dhaka
To rejuvenate our strength and refresh our minds, we badly need a break sometimes. But amidst our busy lives, it's very hard to manage time for traveling to a distant destination. A daylong tour near your city can be a great solution in that case.
There are numerous one-day tour places near Dhaka city for relaxation and entertainment entirely. Here are some wonderful places that you can reach within a short time and come back quickly to your busy city again full of refreshment and enthusiasm.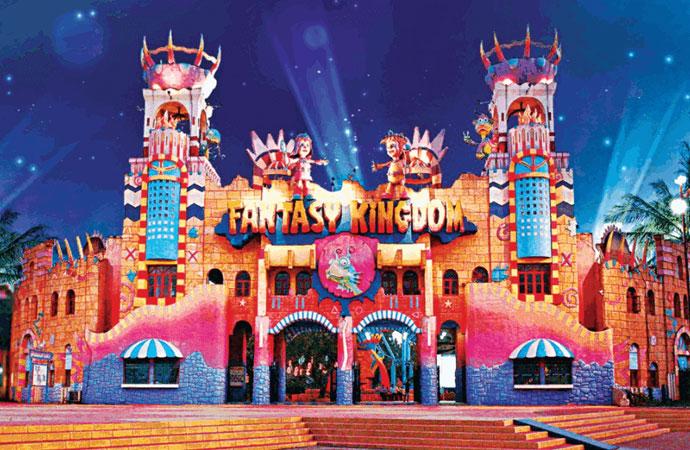 1. The Fantasy Kingdom
The Fantasy Kingdom is one of the most popular tourist spots close to Dhaka city where you can take a one-day tour with great amusement. This recreational complex is located in Ashulia, Saver, Bangladesh. People generally choose this place for passing quality time with family members, especially with their kids. Because this place is decorated in such an attractive fancy way that children become easily fascinated by it.There are 24 rides available in this wonderful place.
To complete the trip, if you want to spend the night outside the house in a pleasant environment, the Pearl Hotel is one of the best hotels for relaxation and enjoyable moments. Their luxurious environment, gracious hospitality, and admirable services will definitely amaze you to reside in this hotel over and over again.
Book A Suite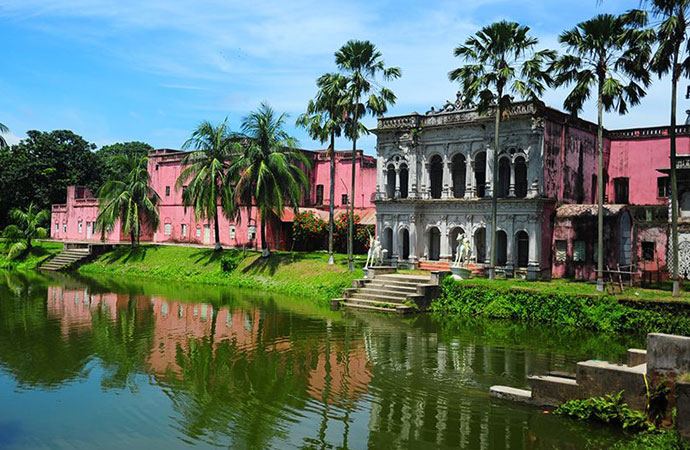 2. Panam City
Panam City is a renowned historical place in Narayanganj which is near Dhaka city and a suitable place for a one day tour. You can visit this place and come home over a day. Panam city and its surrounding area can bring a lot of historical remarks to your insight.
You can find Mughal architecture everywhere in Panam city. This ancient city is listed among hundreds of destroyed cities in the world. The city was the capital during Mughal king Isa Khan's emperorship.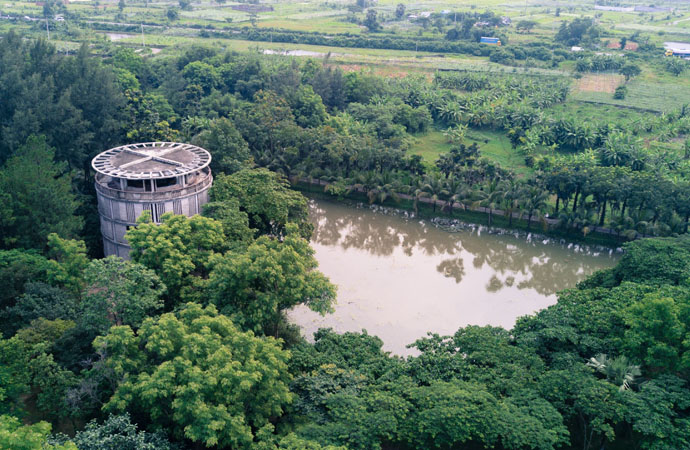 3. Zinda Park
Zinda Park is located in the Narayanganj district covering an area of ​​ 150 acres. Everywhere you look, flowers, fruits, and green plants are everywhere. In Zinda Park, there are several tong houses on the trees, bridges over the ponds, and mud houses. Inside this, there is a beautiful architectural library, market, a canteen, and a mini zoo.
If you want to have a picnic or outing, you can surely choose Zinda Park . It is only 36 kilometers away from Dhaka. This beautiful park is totally safe from strange troubles. You will surely enjoy this mind-blowing open-air rural environment to visit from day to day in Dhaka.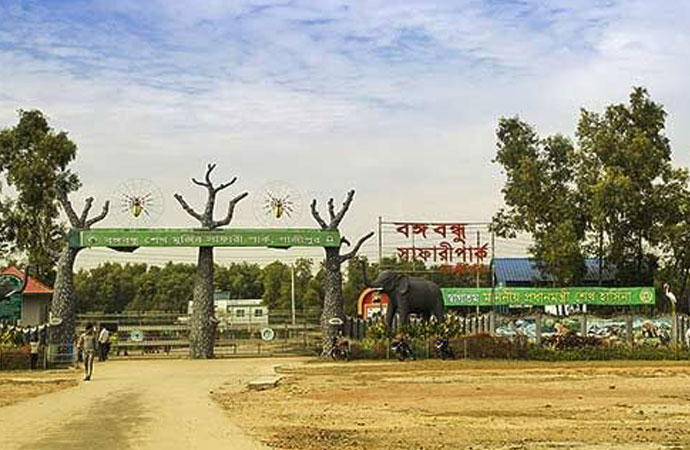 4. Bangabandhu Sheikh Mujib Safari Park
Bangabandhu Sheikh Mujib Safari Park is another best travel place for a one-day trip. This park is located in the Gazipur district which adheres to Dhaka city.
There are 5 main units in this park which combine Core Safari, Safari Kingdom, Biodiversity, Extensive Asian Diversity Park, and Bangabandhu square. This park is the largest Safari park in the Asia sub-continent. The natural scenery of the park will soothe and relieve you.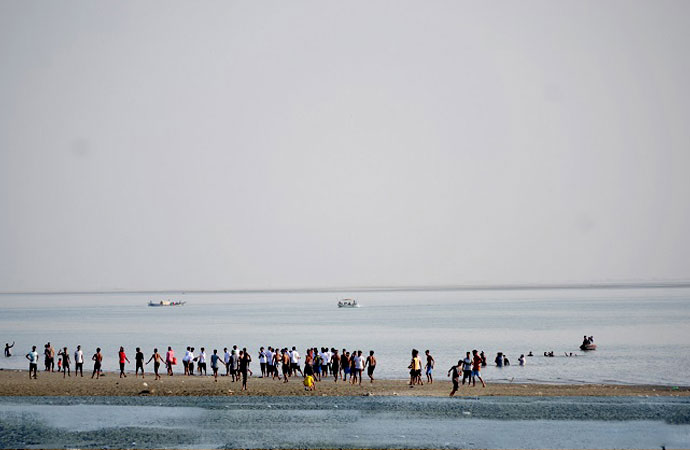 5. Moinot Ghat
Moinot Ghat also known as Mini Cox's Bazar is located in Dohar close to Dhaka city. This place is the best place for a one-day tour. It takes only 1 hour and 30 minutes depending on traffic from the central city of Bangladesh.
Visiting this place you can observe the spectacular beauty of the Padma river and its wonderful surroundings. In the evening you can watch an excellent sunset from this place as well as have the taste of fresh Hilsa fish fry.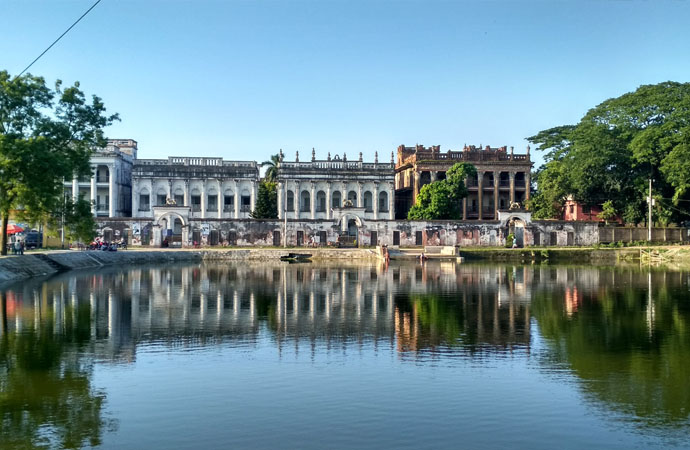 6. Baliati Jamidar Bari
Baliati Jamidar Bari or Baliati Palace is located in Saturia upazila, Manikganj district. It is approximately thirty-five kilometers from Dhaka. It is one of the beautiful palaces built in the 19th century. This beautiful palace consisted of seven different blocks surrounded by three iconic gateways.
The Archaeology department of Bangladesh protected this site in 1987. Now Baliati Palace is used as a museum. You can travel from Dhaka in one day from this beautiful archeological site.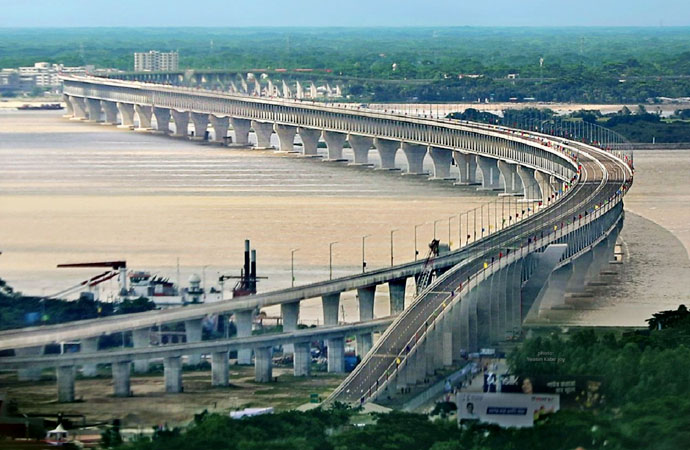 7. Padma Bridge
Padma bridge has recently been the biggest craze among travelers who love to make a one-day tour near Dhaka city. This magnificent bridge opened its door on June 25, 2022. After its inauguration, the Padma Bridge gained a worldwide reputation and fame.
To make a long drive from the din and bustle of Dhaka city, to take in the fresh gentle breeze, to have some colorful pictures with family and people under the open sky and amid the essence of the river; people from all grounds have been chasing this bridge. Unique architecture, river-side views, fresh air, nearly Mawa ghat, and the taste of fresh Hilsa fish- incites people to pass a golden day tour near Padma Bridge again and again.
Final speech
So, these are some appropriate destinations where you can make a one-day tour within your busy life. This short trip can give you lots of fun and refreshments and you will find yourself in mint condition after coming back home. The memory of flying birds on a river, the sound of the wind, the noise of children, and a falling moribund leaf on the ground of a quiet resort; may haunt your mind for a long time and remind you - Life is beautiful!