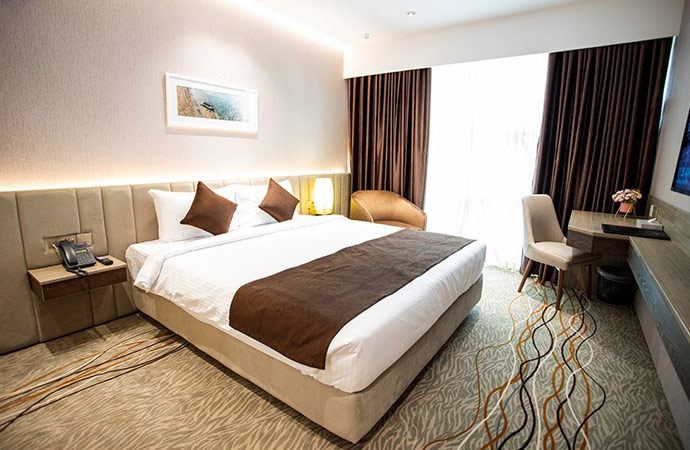 Business and Leisure: Exploring the Perfect Blend at Residential Hotel Options
In today's fast-paced business landscape, the boundaries between work and leisure are fading away, giving rise to a new era of travel where professionals seek accommodations that fulfill both their productivity needs and relaxation desires.
In this blog, we're about to start a journey through the residential hotel options in Dhaka, Bangladesh that strike a perfect balance between business and leisure.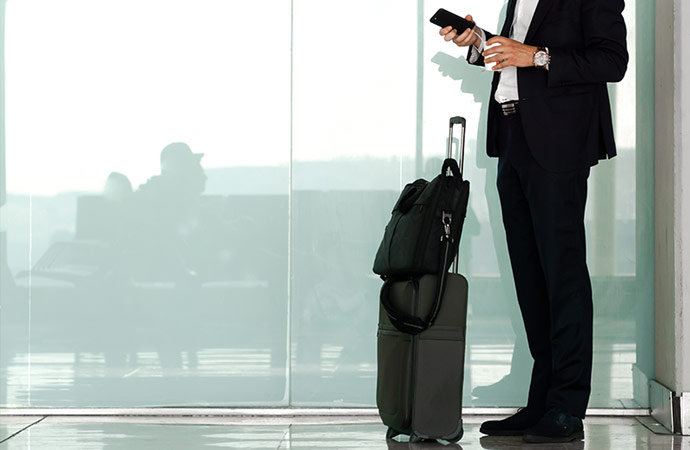 The Evolving Landscape of Business Travel
Gone are the days when business travel solely meant hours of meetings, presentations, and corporate suits. Today's business travelers are looking for a comprehensive experience that allows them to seamlessly transition from boardrooms to a soothing environment where they can recharge.
This shift has led to the rise of residential hotels that are designed to cater to the diverse needs of both business and leisure travelers. Experience the future of travel at Pearl Hotel – where business and leisure unite in perfect harmony.
The Allure of Residential Hotels in Dhaka, Bangladesh
In Dhaka, Bangladesh where the demand for comfortable and convenient accommodations is on the rise, residential hotels provide a desirable option for both local and international travelers. These accommodations offer a unique blend of comfort, convenience, and affordability, making them an attractive option for both short-term and long-term stays.
Here are some reasons behind the allure of residential hotels in Dhaka:
Space and Comfort
Unlike conventional hotel rooms, residential hotels offer spacious suites or apartments that provide the comforts of home. A separate living area, a fully-equipped kitchen, and even a dedicated workspace ensure that business travelers can maintain their routines while having the flexibility to unwind in a homely setting.
Work-Friendly Amenities
Residential hotels are finely attuned to the requirements of business travelers. High-speed Wi-Fi, ergonomic workspaces, and business centers equipped with state-of-the-art technology ensure that professionals can work seamlessly during their stay.
Leisure and Wellness
What sets residential hotels apart is their emphasis on holistic well-being. These establishments often boast fitness centers, spas, and recreational facilities that allow guests to rejuvenate after a long day of meetings. The blend of business and leisure facilities makes them a perfect choice for those who wish to unwind without leaving the premises.
Personalized Services
Exceptional service is a hallmark of residential hotels. With a focus on individualized attention, guests can enjoy quality services that fulfill their unique needs, whether that's arranging transportation, recommending local attractions, or catering to dietary preferences.
Unveiling Top Residential Hotel Options in Dhaka
Let's take a virtual tour of some of the most exquisite residential hotels in Dhaka, Bangladesh that have mastered the art of harmonizing business and leisure:
Pearl Hotel: A Timeless Icon of Luxury
In a world where business and leisure are no longer mutually exclusive, Pearl Hotel Dhaka stands as a beacon of excellence. It's a destination that understands the modern traveler's need for a seamless fusion of work and relaxation.
Whether you're sealing a business deal or unwinding by the rooftop pool, every moment spent at Pearl Hotel is designed to exceed your expectations. Book your stay at Pearl Hotel and experience the luxury.
Contact for Reservation!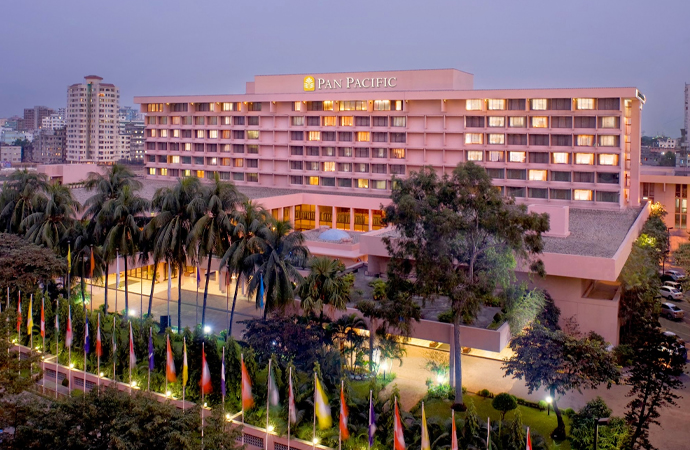 Pan Pacific Sonargaon Dhaka
Located in the heart of Dhaka's commercial district, the Pan Pacific Sonargaon Dhaka proudly epitomizes sophistication and grandeur. Its remarkable architecture serves as a resounding testament to its unwavering dedication to delivering an unparalleled guest experience.
For corporate voyagers, the hotel presents an extensively outfitted business center and cutting-edge conference amenities, that seamlessly work with their team.
Pan Pacific Sonargaon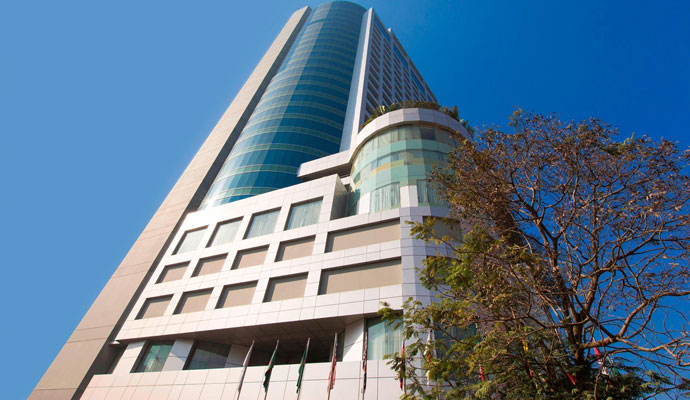 The Westin Dhaka
The Westin Dhaka emerges as a serene oasis, seamlessly harmonizing opulence with well-being. Its modernistic architecture radiates both refinement and calmness, affording guests a haven of reprieve following their day's engagements.
For corporate visitors, the hotel offers an expansive array of business amenities and conference spaces, coupled with the chance to revitalize at the Heavenly Spa or unwind by the open-air pool.
The Westin Dhaka
Final Words
In the context of business, residential hotels emerge as a beacon of sophistication and adaptability. They cater to the needs of modern professionals who demand more from their accommodations than just a place to sleep. By seamlessly blending business efficiency with leisurely indulgence, these establishments are at the forefront of a new example that celebrates holistic travel experiences.
Book Your Hotel!