The Best Rooftop Restaurant - A Must Visit for Foodies
Pearl Hotel Banani has always been a trendy hotel among the young and experienced crowd. Aside from being in a prime location, the food served at Pearl hotel Banani is always delicious.
But this time, they have set up their rooftop restaurant that is open all day long. With a beautiful view of the city, it is hard not to fall in love with it.

Pearl Rooftop Restaurant in Banani with The Best View of Dhaka City
The atmosphere at Pearl Banani is impressive, giving you a breathtaking view of the city and taking great pictures. You can bring your family here and enjoy an uninterrupted meal with views that are hard to ignore.
The place offers indoor and outdoor seating, with the former being more comfortable due to the air conditioning. Opt for the rooftop if you want great views for your Instagram feed.
It is almost always packed during dinner time, so be prepared to wait a little bit before getting a table. The staff is always amiable and helpful and ensures you are well taken care of.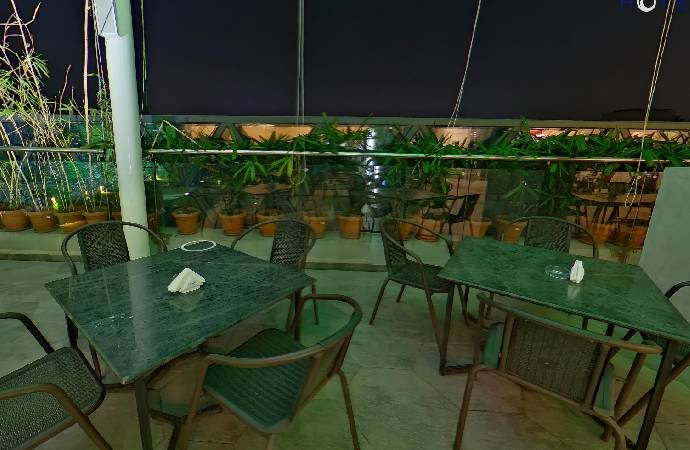 The Best Places to Eat at Night in Banani, Dhaka - Bangladesh
In Dhaka, locals and foreign visitors are always looking for the best place to eat dinner at night. With so many options, what makes one restaurant better than another? You need to know where you are going if you do not want to end up with disappointing food or service.
The Pearl Hotel in Banani is one of the most desirable hotel choices near Dhaka city. It has a rooftop restaurant that overlooks the city and is an excellent choice for dinner. The restaurant offers a nice view, reasonable prices, and good food. This makes it a perfect place for locals and foreigners to gather for a lovely evening.
People choose it for all kinds of events. It is famous for both casual and formal dining. The restaurant has a pleasant ambiance with city lights, and on clear nights you can see glimpses of the sparkling sky above.
Get The Best Rooftop Restaurant Service in Banani, Dhaka
There are several reasons that people come to this restaurant, but the rooftop view is what makes it a big draw. The restaurant is quite large and has enough seating to accommodate large groups.
The Pearl Hotel offers the best services with a cool concept and Dining experience. We have a great décor, tasty food, excellent service, and a super view of Dhaka city. The food is also reasonably priced.
Although it is not the cheapest place in town, it is still within reach for many people. The restaurant offers all kinds of food, from Indian and Thai to Chinese and pizza. There are options for alcoholic drinks and non-alcoholic beverages on their menu.
Would You Like
To Have a Cup of Coffee!