Spa (Jingle) in Pearl Hotel
SPA means Sanus Per Aquam or "Health through water". The modern SPA contains water in all its forms to refresh the body, from mineral, muddy, or cold baths to seaweed and sea salt peeling. A spa is a place you go to ease your mind and body. To live a long and healthy life, it's important to take care of your body, mind, and soul, all of which are handled in spa treatments.
The good news is that the Pearl Hotel has a spa treatment center where you can relax and refresh yourself. The Pearl Hotel is right in the heart of the city. Dhaka's resort is well-known for its tranquility and beautiful scenery. Guests will experience a warm welcome. By satisfying your desire for pleasure with a cutting-edge activity, you can refresh your mind at our spa. If you'd like to learn more about our spa treatment center(Wave), call us at +880963-870-7070.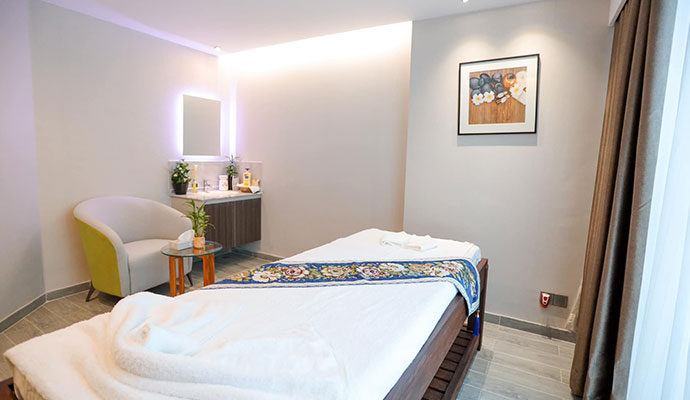 Signs You Need a Spa Treatment
You often experience headaches
Slouching causes pain in your lower back
Constant pain in your joints is a problem for you
It seems your anxiety is always on high alert
No wonder you get tired easily!
You suffer from insomnia
Benefits of Choosing Pearl Hotel's Spa (Jingle)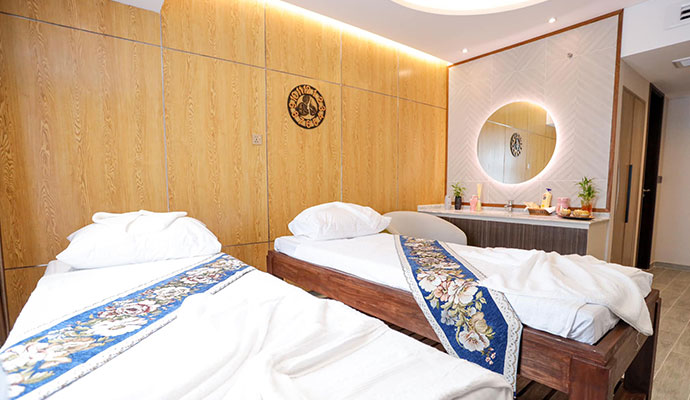 Assists to De-Stress
Once you step foot inside our spa, you'll feel a sense of calmness and relaxation wash over you. You can finally treat yourself to a rare and well-deserved moment of "me" time from here.
Enhances The Radiance of The Skin
Your skin will naturally evolve into the best version of itself if you take facials and other relaxing treatments at our spa.
Improves Sleep
Our spa treatment will not only cleanse your mind during and after it, but it will also improve your sleeping patterns. Sound sleep is essential in reducing stress and having a better mental health record.
Lowers Your Blood Pressure
Having our massage session will relax the sympathetic nervous system that's responsible for rising blood pressure. High blood pressure is risky because it can lead to heart disease.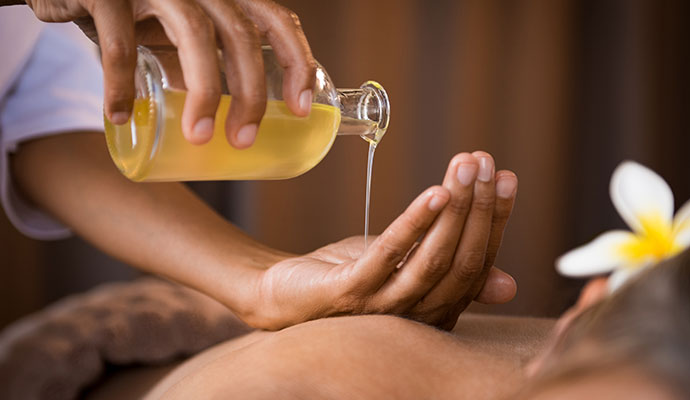 Reduces Pain
People frequently attend spas in search of relief from back pain and the routine upkeep of their spinal canal. For effective relief from this kind of pain, nothing beats our therapeutic massage.
Meditation
One of the best methods to experience peace of mind and meditate is with our spa treatment. Meditation promotes happiness and concentration by orders of magnitude.
Enhances Confidence
Feeling good can be contagious and change your perspective. It will enliven conversations and problem-solving. This is how our spa will help you to enhance your self-confidence.
Enjoy Your Spa Treatment in A Sophisticated & Luxury Hotel
If you're looking for somewhere to take your loved ones to relax and enjoy, go no further than Pearl Hotel. Here you can enjoy our soothing spa treatment and refresh your mind.
Please contact us immediately at +880963-870-7070 to take a special spa treatment at Pearl Hotel. Following this link will take you to further details. Click on this link for more information.