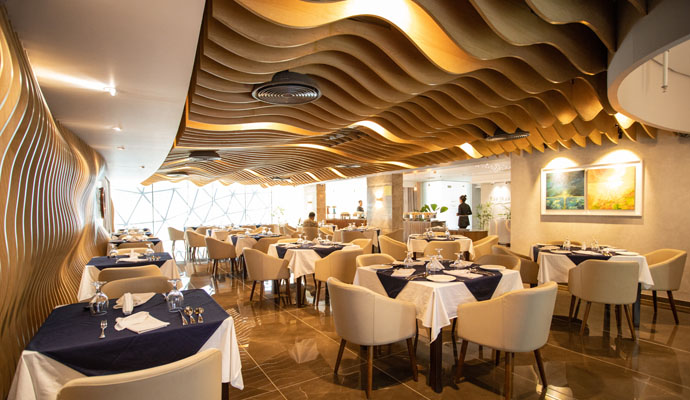 Restaurant (The Wave) | Pearl Hotel Banani - Dhaka
When choosing which hotel to stay at, you presumably consider the facilities available at each option. It's important to check the hotel's facilities before making a reservation, whether you need Wi-Fi, want a gym to get some exercise during your stay, or prefer a room with a certain view. One of the most important features of a hotel is its restaurant. Most visitors are drawn to a restaurant because of its appealing decor and tasty food.
Meals at the hotel restaurant are often the highlight of a guest's stay, and Pearl Hotel is well aware of this. Knowing that we offer the facility of a restaurant where our customers will find everything from tasty food to a friendly environment. Our restaurant The Wave's subtle, pleasant service complements the elegant decor, which features unique artwork and comfy seating areas.
Have Your Wants And Needs Of The Moment Into Our Hands
Whether you ate supper too early and are now hungry or you just want to get a bite to eat before heading out for appetizers, The Wave restaurant at our hotel is a convenient option. Our on-site restaurant, so you can stop by for a snack, a full dinner, or a sweet ending to your meal. You can have whatever it is you're yearning for without ever leaving the hotel.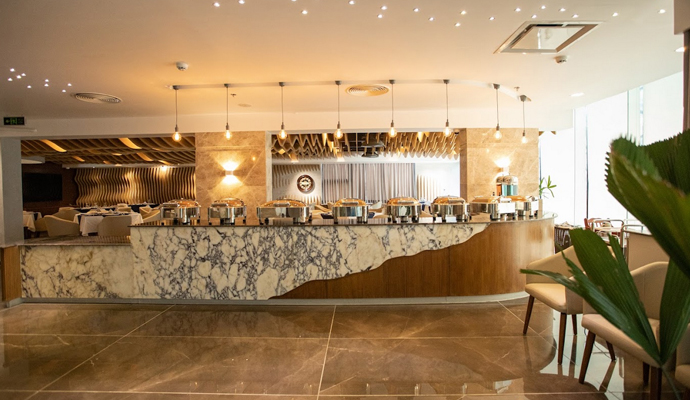 Buffet Guaranteed to Fulfill Every Craving
If you want to sample a wide variety of cuisines, your best bet is to dine at a buffet, where you may sample dishes inspired by a variety of cultures and cuisines and perhaps discover some new favorite combinations.
Our premium hotel's on-site restaurant, The Wave, is a popular location for diners because of its reputation for serving delectable meals from a variety of cuisines at its comprehensive buffet.
Indeed, ours is among the finest buffets in all of Dhaka. Our excellent culinary services set us apart from the competition and make us the go-to choice for buffets when you want something more than just the standard fare.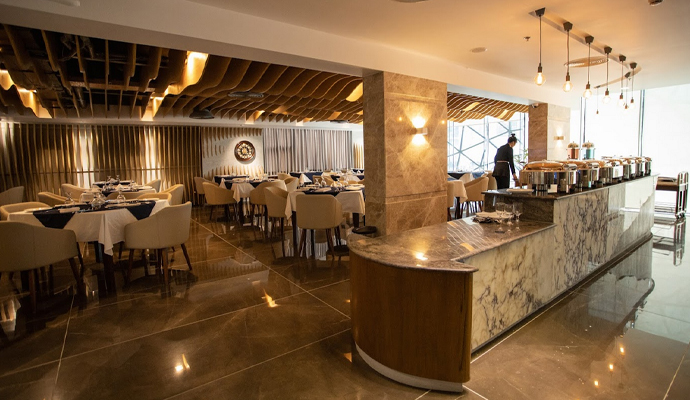 Top Rated Buffet in Banani Dhaka
Our The Wave Restaurant, with its wide selection of delectable cuisine and sophisticated atmosphere, is ideal for family celebrations, where you can relax in the company of your loved ones while indulging in a wonderful meal that everyone will surely appreciate. Our 40+ items surely pamper you with taste and variety. What could be better than having a delicious buffet after a hectic week? Nothing!
In light of this information, we schedule our buffet service on Thursday, Friday, and Saturday. Our buy-one-get-one buffet deal only costs you 3400 BDT. Don't wait any longer; treat yourself to a weekend at a five-star hotel with vibrant dining.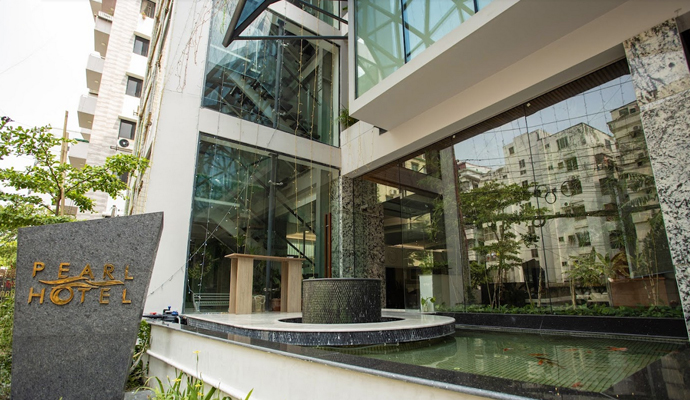 Full Facilitated Luxurious Hotel
Pearl Hotel has been Bangladesh's most famous and identifiable hotel for years. It is known as a premier location for business and social events, as well as a relaxing getaway for families on vacation. Each space at our hotel is a stylish and incredibly comfortable haven in the heart of the city, combining timeless elegance with modern luxuries. Our fully facilitated hotel including our The Wave restaurant will make your time more delightful. Have a look at our facilities:
Coffee Shop (Cafe De Pearl)
Business Centre
Conference Room
Spa (Jingle)
Gym (Fit Club)
Private Lounge
Rooftop Restaurant (Hexagon)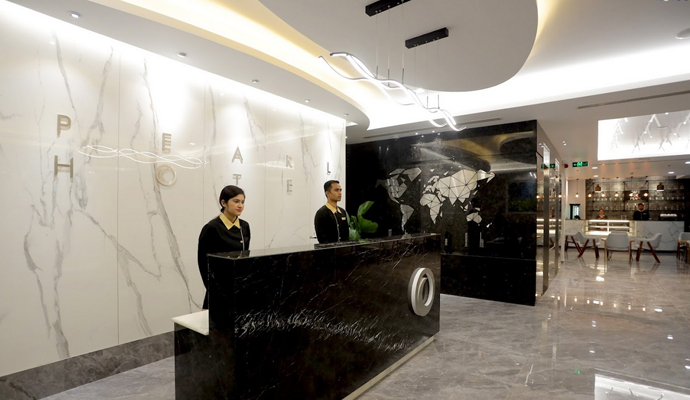 Enjoy Your Weekend with a Sophisticated & Luxury Hotel
Pearl Hotel is the most luxurious and elegant place to have a relaxing and delectable time with your loved ones. With us, you'll have access to everything you need, all in one convenient location, in a place where classic design meets modern comfort. From breakfast to dessert to delicious buffets, The Wave is the place to go for some of the city's best food. Enjoy the most of this exciting time in your life by reserving a room at the Pearl Hotel right away.